Are you looking to GameShare on your Xbox One? You're in luck! Game Sharing is one of the most useful features that the Xbox One has to offer. It allows users to access each other's digital libraries and gain access to games or DLC that they might not have had before. This article will explain the basics of how to GameShare on your Xbox One and make the most out of your gaming experience.
With Microsoft's Xbox One, gamers can take advantage of a new option to share their gaming experiences with friends. GameShare on Xbox One is a great way for you to access more games without spending more money.
What is GameShare on Xbox One?
GameShare is a feature on Xbox One that allows you to share your entire game library with one or more of your friends. This allows you and your friend to access each other's games, saving you money by not having to buy the same game twice. It's easy and quick to set up, so you can start playing together in no time.
GameShare works by giving both of you the same Xbox Live Gold membership, which gives you access to online multiplayer gaming and Xbox Live apps. You then share your whole library of games with your friend, who will be able to play them on their own console without having to pay for them again. Your friends also get access to any downloadable content (DLC) associated with the shared games, such as extra levels or characters. You can change who shares your games at any time by changing your Xbox Live Gold membership. You can give and take shared access, or you can stop sharing altogether. It s up to you.
How Does GameShare on Xbox One Work?
GameShare on Xbox One is an innovative way to share games with friends and family. It allows players to access each other's digital libraries of games, allowing them to play titles they wouldn't otherwise own. With GameShare, you can save money by splitting the cost of a game or buying it altogether. It's easy to do and only takes a few steps. Here's what you need to know about how GameShare works on Xbox One.
GameShare enables two people with active Xbox Live Gold memberships to share their full digital game libraries. Both players will have access to all the games in the shared library, meaning that one person can purchase a game for both users without having to buy separate copies for each account. The game is still owned by the person who purchased it, even though both users can play the game. You can pause and resume your shared games at any time.
Setting Up: How to GameShare on Xbox One?
Setting Up: How to GameShare on Xbox One is a simple process for gamers who want to get the most out of their gaming experience. By taking advantage of Microsoft's game-sharing feature, users can enjoy access to a large library of games without having to purchase them all individually. Best of all, setting up and using this feature is quick and easy! In just a few simple steps, you can set up your Xbox One so that friends and family members can share each other's games.
To take advantage of this feature, both parties will need an active Xbox Live Gold subscription — this allows users to download shared titles and play together online digitally. Next, one user will need to create a Home Xbox account which makes it possible for the second user to log in with their own profile and start playing any game already purchased by the Home Xbox user.

Here's how to set it up:
1. Go to the "My Games and Apps" screen on your Xbox One. Select "Apps" and then choose the second account you wish to share content with. Scroll down to "Ready to Install" and select a game that is already installed in your profile.
2. Select "Install" and then choose the account you wish to share the game with. This account will now be able to play any game that is installed on your Xbox One console. For more information about Home Xbox, check out Microsoft's official website.
Requirements: What do you need to start GameShare on Xbox One?
If you're looking for a way to share the latest Xbox One games with your friends and family, then you may want to consider Game Sharing. This feature allows you to share digital game purchases between two different Xbox consoles or accounts. To take advantage of this great feature, there are a few requirements that must be met.
First, both players need an active Xbox Live Gold account in order to GameShare on Xbox One. This subscription must be set up on both accounts before the sharing process can begin. Second, at least one player will need to have a purchased game they wish to share with their friend or family member that is also an Xbox Live Gold member. Finally, both players will need access to each other's console or account credentials for the shared games library to sync across devices and platforms. Unfortunately, there's no cross-platform play to be had. In order to use the GameShare feature, you must both be using an Xbox One. You can also only share games with other people that have a valid Xbox Live Gold subscription.
Creating a Home Xbox Account:
First, follow the steps below to create a Home Xbox account. To begin, go to Settings > All Settings and select Account. Select Family & other users > Add New User and choose either Child or Adult. Once you've selected the appropriate setting, enter the necessary information and select.
Next, in the next screen, choose to Sign in with a Microsoft account instead. Enter your email address and password for the Xbox Live account you have already created. Enter your security verification code from your mobile device. This will verify that you own the account and are authorized to sign in. Select Sign in. You'll then be prompted to enter your credit card information for billing purposes.
The Home Xbox offers a 14-day free trial before requiring a subscription.
What is Xbox Live Gold Subscription?
Xbox Live Gold Subscription is a membership service from Microsoft that allows gamers to access online content, including free games and exclusive discounts. It's an essential component for any Xbox One user who wants to make the most out of their gaming experience.
With an Xbox Live Gold subscription, users can enjoy a variety of features, such as being able to join multiplayer matches with friends or compete in tournaments against players around the world. They can also take advantage of exclusive deals and game discounts every month, as well as access streaming services like Netflix or Hulu.
Additionally, members receive two free games per month with their subscription – one for the Xbox 360 and one for the Xbox One.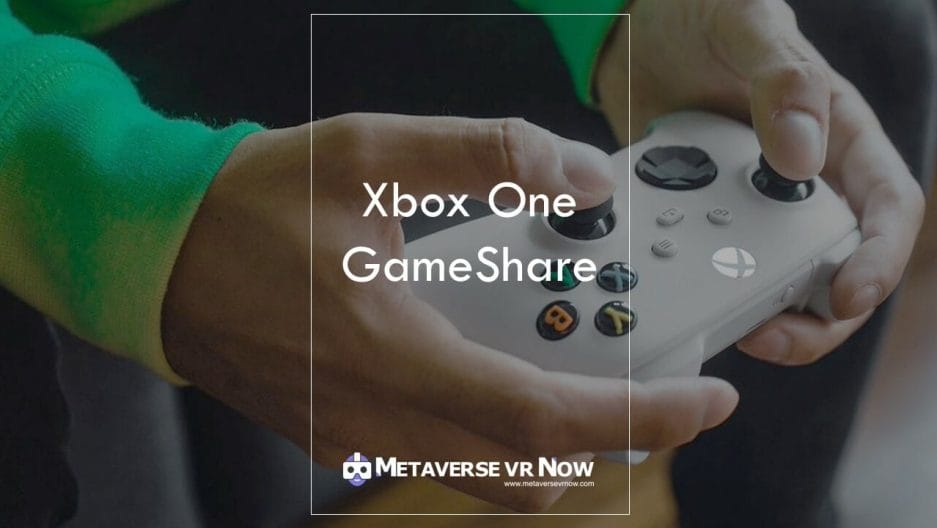 Verifying Accounts: Check your status
Verifying Accounts: Check Your Status is an article for gamers looking to learn about how to properly game share with their Xbox One console. As a gaming platform, the Xbox One allows users to connect and play together, making it a great tool for those who want to maximize their gaming experience. To game share on this platform, however, users must first verify their accounts and ensure that they meet all of the requirements necessary for successful sharing. Knowing how to check your account status can help you make sure that your system is running smoothly and without any problems before you begin playing with friends or family members.
Gamesharing: Share the fun!
Do you have friends and family who also love to play video games? Game-sharing allows you to access each others' libraries of digital titles without having to purchase the same game twice. It's a great way to share the fun with others, and we'll show you how easy it is.
Game sharing on Xbox One requires that all users are signed into the same console under their own Microsoft accounts. This can be achieved by setting up multiple profiles on one console or using two separate consoles linked together via the Home Networking feature on Xbox Live. Once connected, one person will need to designate themselves as the home Xbox, which will allow them access to any digital content purchased by anyone in their network – perfect for large households or groups of gaming friends!
Limitations: Rules of GameSharing on Xbox One
Game sharing is a popular feature of the Xbox One console, allowing users to share game libraries with friends. However, this feature has some limitations that all players should be aware of before taking advantage of it.
The most important limitation of gamesharing on Xbox One is that both players must remain good friends. This means no money can change hands when games are exchanged and each user must abide by the rules set out by Xbox. In addition, the primary account holder will not be able to access any online-multiplayer content unless they re-purchase the titles or subscribe to Xbox Live Gold. Furthermore, only one console can access the shared library at a time and only digital copies of games may be shared between players; physical discs cannot be shared using this method. The Gamesharing feature is currently available to all Xbox One owners.
Benefits of GameShare on Xbox One
GameShare, a new feature on Xbox One, offers a great opportunity for gamers to enjoy their favorite titles with friends and family. Sharing games via GameShare is extremely simple; all you need is an active Xbox Live Gold membership and a few extra steps. The benefits of taking advantage of this feature are plentiful.
Not only does GameShare allow for easy access to shared game libraries among those who have chosen to game share, it also saves each user money. With the program's ability to support two users simultaneously playing from one library, both participants can save money by sharing the cost of one account with double the selection of games. Additionally, players can easily download content from either account with just a few clicks at no added cost and have seamless access across multiple devices.
Access to Other Players' Games
If you and your friends are looking for a way to save money on the latest video games, look no further than Xbox One's game-sharing feature. With this feature, you can access all of your friend's games without having to purchase them yourself. You'll have full access to all the newest titles without paying a cent.
Game sharing is easy to do and it offers multiple ways that users can share their libraries with each other. For example, family members can link their accounts together so everyone in the home can access each other's games. This allows gamers to experience more titles at once by pooling their resources. Additionally, two players who aren't related or connected in any way can also use game sharing by signing into each other's consoles remotely through the Xbox app for iOS and Android devices.
Digital vs Physical Purchases
Digital vs Physical Purchases has become a hot topic for gamers everywhere. With the rise of digital downloads, some are beginning to question the need for physical copies of games. While there are pros and cons to both options, it's important to consider which will best suit your gaming needs.
When it comes to digital purchases, the biggest advantage is convenience. You can purchase a game from anywhere with an internet connection and have it ready to play instantly. Digital purchases also tend to be cheaper than physical ones as there are no shipping or other additional costs involved. On the downside, if you don't back up your game files, you risk losing access if something happens to your console or account.
Physical copies offer more security due to their tangible nature; they won't disappear in case of any technical issues with your console or account.
Final Word: Benefits & Best Practices of GameShare on Xbox One
The article "How to GameShare on Xbox One 2023" has explored the various ways in which gamers can take advantage of the innovative technology of game sharing. The benefits and best practices of this feature are numerous, allowing multiple users to enjoy gaming access without having to purchase multiple consoles or games. In conclusion, here is an overview of the benefits and best practices associated with GameShare on Xbox One:
Firstly, it is important to note that with GameShare on Xbox One, you can share both digital and physical games with friends or family members who own an Xbox account. This means that instead of purchasing a separate game for each person, everyone can play the same title at no additional cost. Additionally, you will also be able to share your saved content, such as game progress and achievements, from one console to another via the cloud storage system.