Choosing the right game engine is a challenge for many gaming developers. With so many options on the market, it can be hard to know where to start. However, for those looking for an easy-to-use engine with a wide range of features, GameMaker may be the answer. Here's what you need to know about this popular engine to see if it's the right fit for your next project.
The popular game engine GameMaker has been used to create many successful games. But is it the right engine for you? This article will help you decide by providing an overview of what GameMaker can do and what types of games it is best suited for.
In this article, we'll explore what GameMaker has to offer and help you decide if it's the right tool for you.
What is a game engine?
A game engine is a software development environment designed for people to build video games. It is typically used by video game developers to create games for consoles, personal computers, and mobile devices. A game engine is often used by video game developers to create games for more than one platform.
A game engine typically includes a graphics engine, a physics engine, and a sound engine. These components are sometimes referred to as middleware because they provide functionality that falls between the core game code and the final product. For example, the Unity game engine includes the Unity Engine and Unity Editor; Unreal Engine 4 includes Unreal Engine 4 and Unreal Editor; GameMaker: Studio includes GameMaker: Studio and YoYo Compiler.
The term "game engine" may also be used to refer to specific features of an individual game, such as its artificial intelligence or physics system.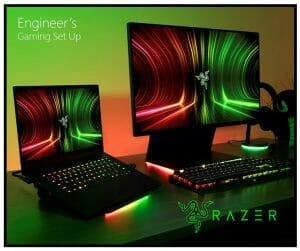 What is GameMaker?
GameMaker is a game creation program that allows users to create 2D games for personal computers and mobile devices. The program is available for purchase online and offers a free trial period.
Users can create sprites, background images, and sound effects using the built-in editors or import their own assets. GameMaker also features a drag-and-drop event system, which makes it easy to add actions and behaviors to objects. Once a game is complete, it can be exported to Windows, macOS, Linux, HTML5, Android, iOS, tvOS, PlayStation 4, and Xbox One.
What Popular Games Were Made with GameMaker?
Some of the most popular games were made with GameMaker, a software that allows for easy game development without any programming knowledge. Among these are Katana Zero, Webbed, Samurai Gunn2, and Shovel Knight. All of these games have been incredibly successful, with some even going on to win awards.
GameMaker is a great tool for developers who want to create 2D games without any hassle. It comes with a drag-and-drop interface that makes it easy to add sprites, sounds, and other assets. Plus, there's no need to learn any complicated coding languages. However, despite its simplicity, GameMaker is still capable of making high-quality games.
Here are some of the popular games made with GameMaker:
Sucker for Love: First Date
A bizarre, bright-pink Necronomicon that you have been obsessed with for occult rituals is the last item you need to call forth the eldritch nightmare that has been haunting your dreams. By performing the sole ceremony that doesn't seem to be lunatic ramblings, you accidentally summon Ln'eta, a charming girl who resembles Cthulhu. She consents to a kiss, but only after you complete a few of the book's rites for her. Returning to the Necronomicon… suddenly, all the other pages made sense.
All the tears, shouts, and laughter from three chapters in one big package!
Every choice you make will have a big impact on the game and the ending you get!
Gameplay-heavy, immersive reimagining of the visual novel genre!
"Three" "dateable" "ladies" with "full voices"
A chic artistic and musical direction evoking vintage anime and dating simulations!
There are no scary or dangerous things at all.
Official website: Available on Steam, click here
Chicory: A Colorful Tale
Top-down action game Chicory is one of the most popular games made with GameMaker. A Colorful Tale takes place in a universe where you may color anything. Change the world by using your painting abilities to travel to new locations, solve puzzles, support your friends, and more!
Something awful took place. All of the color in the world disappeared with Chicory, a famous artist and master of the Brush. It's up to you, Chicory's biggest supporter, to take up the Brush in her place. It's a big task, but you're up to the challenge! Probably!
Go exploring and paint anything in the Picnic Province!
Use paint to change the world and solve riddles.
Utilize new painting skills to access new locations.
With collectible clothing, plants, and furniture, you can accessorize anyway you choose.
Explore a universe with more than 100 animal characters.
Play for more than ten hours and complete dozens of side tasks, such as those involving painting lessons, taking pictures, and delivering mail.
Play games with your pals and paint at the neighborhood cooperative!
Lena Raine's original soundtrack is featured together with audio design by Em Halberstadt and A Shell in the Pit (Untitled Goose Game, Night in the Woods)! (Minecraft, Celeste)
Official website: click here
Toodee and Topdee
A mix of a 2D platformer and a top-down puzzle game is called Toodee and Topdee.
The 2D Platformer and the Top-Down Puzzler dimensions merged due to a cosmic turmoil! To overcome difficult obstacles, crack brain-bending puzzles, and take down enormous bosses, switch between Toodee and Topdee and their distinct views. Also, there is a cooperative mode!
Watch how the video game conforms to the rules of the current genre when you flip between Toodee and Topdee and their distinct perspectives.
Crack brain-bending puzzles!
In the game's areas that require precise platforming, overcome obstacles that are as tough as nails.
The difficulty options allow you to change some of the game's rules if you're having trouble.
On your journey to restore the universe's balance and locate the missing semicolon, you may make some unusual pals.
But also, take down massive BOSSES!
Hesitant to travel alone? In the local CO-OP mode, you can play with a friend.
And keep it a secret from everyone…
Official website: Available on Steam. Click here
Webbed
Webbed is one of the most popular games made with GameMaker platform. Swing around the trees, create gooey webs, and make insect pals! Become the cuddly spider you've always wished you could be. A cheerful little spider goes on an expedition to protect her boyfriend from a large, obnoxious bowerbird in the book Webbed.
Explore the perilous woods armed only with your wits and webs. Learn the skill of web swinging to get across the world faster!
Spinning webs around the interconnected universe, leave your own personal imprint. Use webs to design your own trails by sticking them to practically anything.
Get down on the floor and dance with the bugs. Some bugs might even join your rescue mission in exchange for a little assistance from a friend!
Official website: Available on Steam. Click here
Samurai Gunn 2
Samurai Gunn and Samurai Gunn 2 is one of the most popular games made with the GameMaker platform. The quickest platform fighter is returning with an all-new single-player adventure and online functionality. Use special moves and distinctive characters to dodge blades, fly through the air, and dodge bullets.
Savage Multiplayer
Never blink! Fast-paced action game Samurai Gunn 2 is simple to learn yet challenging to master. Each samurai is equipped with a sword and a gun that has just three bullets in it. You can even Dash after "swallowing" a Bullet! Fly unharmed past your adversaries, but be careful not to dash into a bullet head-on! Experience the thrill of one-hit Versus just like the original.
Show Your Samurai Talent
Each samurai has their own distinct way of feeling and acting. The list goes on and on—jump up walls, become invisible, fire exploding bullets, etc. With a roster that is constantly growing, learn new strategies and playing methods. Minit and Ana from Spelunky are featured! Who will arrive next is anyone's guess.
A Dangerous Adventure
The Forbidden Forest has finally been located. The new Adventure mode, a distinctive departure from Versus, lets you explore on your own or with the assistance of pals. Battle the Cursed Tengu while exploring a secret-filled overworld. Do you feel up to the task? online or on the couch.
Official website: Available on Steam. Click here
Notebook Artillery
A love letter to the hours spent playing video games in Middle School computer labs rather than completing homework assignments. And yes, perhaps I wouldn't be creating independent games as a way to pay off absurd amounts of college debt if I had spent more time paying attention in class and less time playing video games. But hey, it's 2020, so perhaps this can serve as my final glimmer of hope and the hope of everyone else who like this genre of game.
To shoot cannonballs at other players' towers or smash floating targets in a solitary player target practice mode, players select their "firing angle" and "powder amount." Players must plan their strategies around the randomly generated stage layouts that alter from round to round, as well as the impact of the wind on the course of a cannonball. Its straightforward arcade-simulation action is enjoyable for players of all ages, and the magnificent 4K game imagery is entirely hand drawn. It's as if you are seeing straight into a middle schooler's mind and a Trapper Keeper. Who could not love this?
4K hand-drawn game art is stunning.
Play alone target practice or compete against nearby family and friends in vs mode.
Three distinct world styles inspired by varied wild west themes.
To ensure that no two games are same, stage layouts are produced randomly.
Defeat the opponent's strongholds by battling the wind and dodging trees.
No writing is present in the game; all buttons are visual.
Official website: Available on Steam. Click here
Super Hiking League DX
Super Hiking League DX is one of the most popular games made with the GameMaker platform. It is a unique 2D platformer! Split-screen direct combat pits players against each other or a sophisticated AI in a race to the top. features single player mode, vs mode, time attack mode, and an elastic rope that is simple to use yet challenging to master!
Who is the world's best 2D platformer? Super Hiking League DX has the answer.
Major updates to Super Hiking League DX include:
Arcade mode now has a simple difficulty!
27 stages are unlocked by completing the arcade mode on various difficulties.
Automatic and Mixed are two new simpler rope modes!
In Time Attack mode, see your own replays or those of the Hike Master!
Other enhancements
For the easier difficulty settings, more equitable AI.
revised code for rope bending.
Characters in different hues (select with the "start" button or the "enter" key).
The same character may now be chosen by both players.
Several other minor advancements.
Join the Super Hiking League DX with Nelson and his pals! With direct fighting, an elastic hookshot, and platforming sprints to the top, compete against a friend or the AI.
In an effort to flatten the planet, a wicked magician is making the mountains disappear. You won't permit this as a Super Hiking League participant. Take part in climbing competitions with other hikers to collect all the magic jewels and foil his schemes!
With stunning 8-bit+ graphics, a top-notch authentic 8-bit soundtrack, and tight jump-rope-bend-swing-win gameplay, Super Hiking League is a blast to play!
Cool retro graphics
The controls and playability are precise!
Physics of a Bending Rope Swing!
Great soundtrack!
Script mode!
Mode Time Attack!
Play local multiplayer with a friend!
Official website: Available on Steam. Click here
Pecaminosa – A Pixel Noir Game
Pecaminosa is one of the most popular games made with the GameMaker platform. Pecaminosa combines the appeal of pixel art with the gameplay of an Action RPG and the mood of a noir movie. Touch of Evil mixed with The Legend of Zelda. Nothing comparable has been seen or played before. Investigate suspects, wander a sin- and crime-ridden metropolis, and never be afraid to use your hands and weapons. This is a difficult period in a very difficult place.
Create a unique look and set of gear for your character, and watch it develop through the L.I.F.E. system, which divides experience points among four separate categories: luck, intelligence, force, and endurance. Play Blackjack to make additional cash, go to the booze store, mingle with the lowlife, stop by the police station and the brothel, among other locations that have been faithfully replicated… and put no one in your trust. Your name is written on a bullet, and it is excited to meet you.
Welcome to Pecaminosa, a city on the border between the United States and Mexico where crime, corruption, and gambling are rife. A haven for everyone who lives beyond the law, as well as for our protagonist John Souza, a former investigator who experienced brighter days before turning to alcohol for solace.
John would never have guessed that a ghost would be handling his next task. He is presented with a mission by Charlie's "Two Angels" spectre: to apprehend his old associates in order to atone for their sins and allow them to pass through the gates of Heaven. to hunt the living to make the dead at rest.
Unique Setting
You'll fall in love with the film noir atmosphere and the unique jazz soundtrack…
Little Games
Want to win the blackjack game's pot? You're welcome. Still warm are the tables.
Arms & Clothing
Customize your character's gear by using the L.I.F.E. System to evolve it.
Boss Fights
Let's toast the good old days with a few drinks! You not only get to participate in a thrilling and daring story, but also face off against really awful bosses!
Official website: Click here
The Tarnishing of Juxtia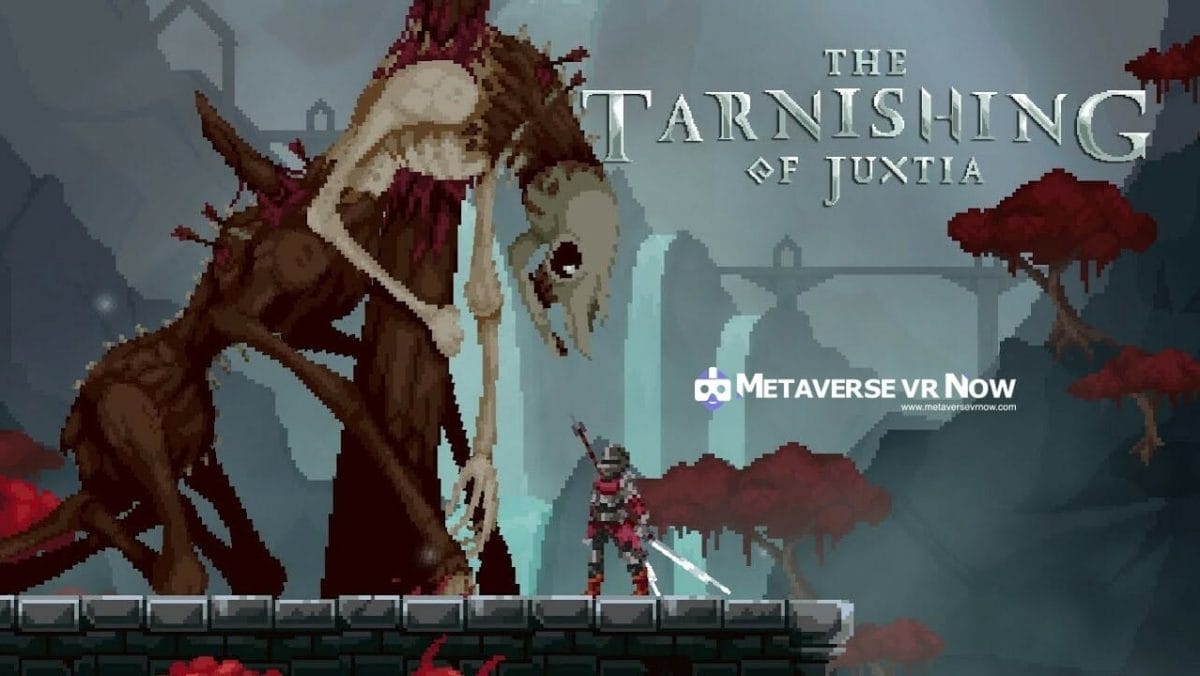 A difficult action-platformer set among the ruins of two celestial realms is called The Tarnishing of Juxtia. Discover your real potential as the last creation of the goddess Juxtia as you go through a sinister world filled with twisted saints, antiquated technologies, and enigmatic people.
Twin Kingdoms:
Discover the full extent of the Twin Kingdoms, from the wind-torn stairwells of the Dust Spire to the drowned tombs of the Drizzling Ossuary. As you go to the top of Crescentpeak, you will encounter deadly foes, make new friends, and come across uncommon upgrades.
Adrenaline Rush:
Successful combos replenish your stamina momentarily. a fresh and original mechanic to improve the combat's souls-like feel. Low on endurance? Get Well.
Brutal Boss Fights:
Unimaginable evils have been unleashed throughout the kingdoms as a result of both the war and the plague. Fight several multi-phase boss battles against the Gods, drowned wyverns, corrupted saints, and more.
Boss abilities to steal:
Utilize the strength of defeated bosses to unleash powerful special attacks on your adversaries.
Build Customized:
As you travel the world, increase your toolkit. As you level up to your maximum potential, select the weapons, armors, equipment, spells, and Gifts that best suit your playstyle.
Official website: Available on Steam. Click here
Cats Organized Neatly
Cats Organized Neatly is one of the most popular games made with the GameMaker platform. You've made the decision to adopt a crazy cat person persona. Or do you simply enjoy cats?
If so, you are unquestionably in the correct place! given that we have cats! I counted 32 of them. They come in all different sizes and forms, and we've kind of lost track of them all.
Please just take a moment to assist us in organizing the little ones. Simply pick them up and set them on the nearby grid.
And don't worry, even if you rotate them slightly, they won't bite.
Primary Features
Cats: 32 distinctive hand-drawn cats for you to tame, gather, and arrange (neatly).
Customized Levels: The 80 handcrafted levels in the games should keep your mind active.
Easy controls: The game is very simple to play—you only need to click the left and right mouse buttons—making it perfect for beginners and seasoned puzzle players of any age.
LoFi Music: Organized Cats Neatly has soothing background music that evokes a Cat Café's ambiance. Take a seat and stroke some cats.
Official website: Click here
Destructivator 2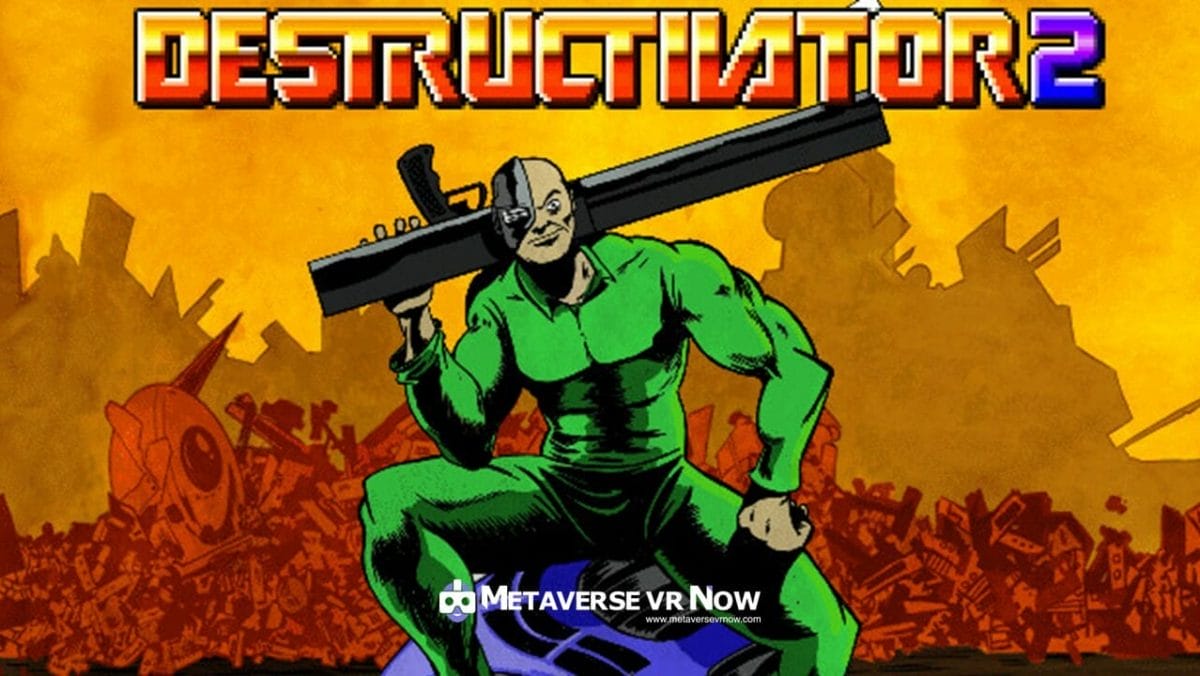 Destructivator 2 is one of the most popular games made with the GameMaker platform. A platform shooter that slams you in the face with 90s gameplay! Blast and insta-melee your way past swarms of robots, bosses, alien soldiers, and more. Fight from a fighter, bomber, or on foot. Take on the bosses to stop the alien danger from posing a threat to Earth ever again!
Unapologetically retro, forget the events of the last 30 years, and engage in on-foot and in-vehicle combat with massive armies of soldiers, robots, spaceships, horrible traps, mini bosses, and bosses. There is a lot of fun to be had with the 54 levels, vibrant graphics, and catchy music.
Total of 54 levels
Numerous foes, including soldiers, sentries, turrets, tanks, spaceships, spiders, and centipedes
Bosses and several mini-boss battles
Put on an abhorrent lime green outfit.
control enemy vessels and launch an aerial assault.
Easy, Common, and Brutal skill levels are available for everyone.
Small characters on large screens to recreate the look of the 1980s
Official website: Available on Steam. Click here
Post Void
A dizzying scramble of early first-person shooter design, Post Void places a premium on speed. Get the highest score or try again. Keep your head full and get to the end. Kill anything you can to see it heal.
The goal of reaching the end is repeatedly repeated in Post Void in order to impress yourself and your friends and to discover the outer world to be a quietly uninteresting but comfortable place. It is a bizarre headache amid a blinding cloud of violence. Until you take another look and realize there isn't any silence there at all; instead, there is a huge noise that forces you to resume your digital sprints, objectives, and unspeakable acts of violence. Time is a finite resource. The road is always blocked by fiends. Take them out in a bloody shower. Gain their liquid vitality so you can dash to the pond with your head full.
Official website: Available on Steam. Click here
Undertale
Greetings from UNDERTALE. The cooperative role-playing game where no one needs to be destroyed. A captivating, character-driven narrative with a strong emphasis on humor and a fantastic original score that is bursting with life and personality. The player can timing their assaults for added damage, avoid opposing attacks in real time in the manner of bullet hell, and even choose to negotiate their way out of danger and not engage in any battle. A skeleton can also be your date! If you want to, you know.
Official website: Available on Steam. Click here
Katana Zero
A stunning action-platformer with neo-noir aesthetics and instant-death combat, KatanaZERO is one of the most popular games made with the GameMaker platform. It features furious action. In a stunningly gruesome acrobatic show, slash, dash, and alter time to uncover your past.
Outstanding Combat:
Defeat your opponents however the circumstances demand. Fire back at adversaries while dodging strikes and manipulating the environment with explosives and traps. Leaving no one behind.
Personalized Sequences:
Every level is specially created for a variety of ways to finish it. Defeat opponents ingeniously by taking impromptu measures to get rid of them when you see proper.
Alternative Storytelling:
A mysterious narrative that is revealed through gameplay-integrated cinematic sequences twists and folds to a surprising finish.
Official website: Click here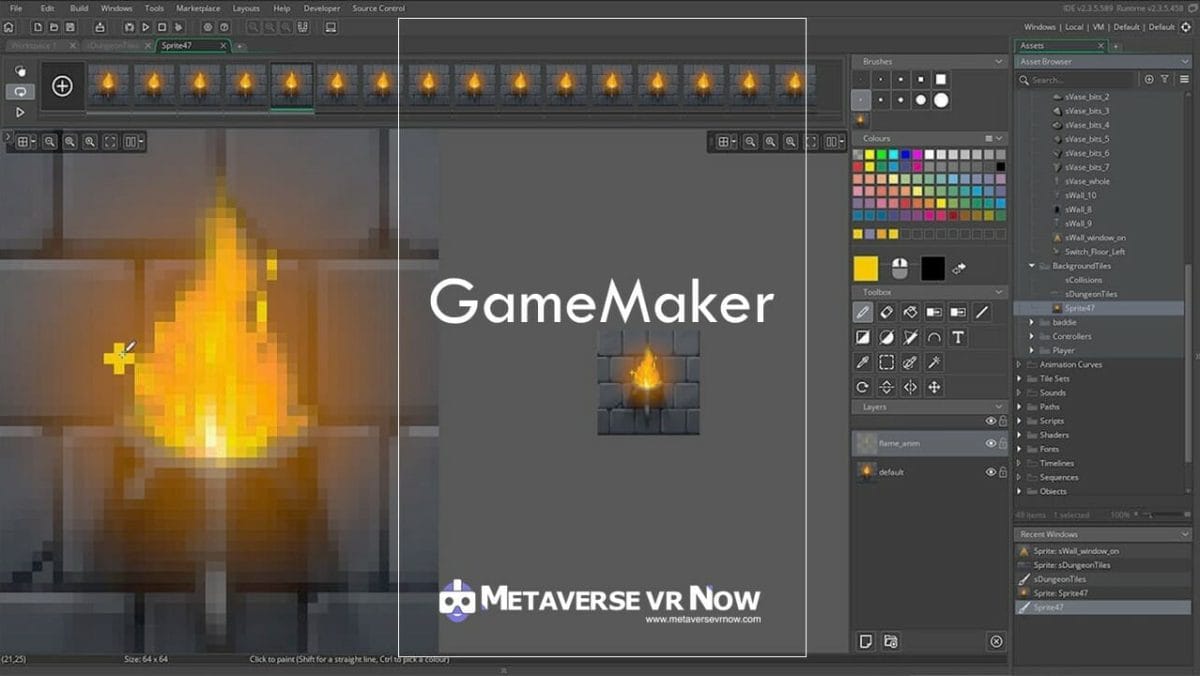 2D or 3D?
With GameMaker, you can create either 2D or 3D games. For 2D games, you can use the built-in sprites and tools to create your game world and characters. For 3D games, you can use the built-in 3D objects and tools to create your game world and characters.
Here's a video tutorial for GameMaker 3D
Pros and Cons
There are many factors to consider when deciding whether or not to use GameMaker. On one hand, GameMaker is a powerful tool that can be used to create high-quality games. On the other hand, it can be difficult to use and has a steep learning curve.
Some pros of using GameMaker include the following:
1. GameMaker is very versatile and can be used to create games of different genres.
2. It has a wide range of features that allow for a lot of creativity in game design.
3. Games created with GameMaker can be published on multiple platforms, including PC, Mac, iOS, Android, and HTML5.
Some cons of using GameMaker include the following:
1. The interface can be confusing and difficult to navigate for beginners.
2. One con is that it can be challenging to find help when you get stuck because there is not as much online support as there is for other game engines.
3. While GameMaker offers a lot of features, some users find the interface difficult to use and lacking in flexibility.
4. Because GameMaker uses its own programming language, GML, it can be difficult to transfer your skills to other engines if you decide to switch later on.
What kind of games can you make with GameMaker?
With GameMaker, you can create cross-platform 2D games with ease. With its drag and drop system, you can quickly and easily add objects, assign behaviors and create interactive worlds. You can also use the built-in scripting language to create more complex gameplay. GameMaker is a great tool for creating simple or complex games.
You can create just about any kind of game you can imagine. Whether you want to make a simple puzzle game or a complex multiplayer shooter, GameMaker has the tools and features you need to get the job done.
Not sure where to start? No problem! GameMaker comes with a built-in tutorial system that will walk you through the basics of game development. After that, you can check out the many online resources available to learn more about how to use GameMaker to its full potential.
So what are you waiting for? Start making your dream game today with GameMaker!
Is GameMaker right for you?
If you're looking to get into game development, you've probably heard of GameMaker. It's a popular tool used by many independent developers and studios. But is it right for you?
Here are some things to consider before making the decision to use GameMaker:
1. What kind of games do you want to make? GameMaker is best suited for 2D games. If you're interested in making 3D games, there are better options out there.
2. How much experience do you have with coding? GameMaker uses a drag-and-drop system for its events and actions, so you don't need to be a experienced programmer to use it. However, if you want more control over your game's code, you may be better off using another engine.
3. Are you willing to pay for it? GameMaker Studio 2, the latest version of the software, is only available through a monthly subscription.
4. How much help do you need? GameMaker has excellent documentation and a large community of users willing to help with any questions you may have.
5. How much time do you have? It takes time to create a game, no matter what tool you use.
GameMaker Pricing
They have a free plan, and this is great for you to test it out.
Creator $4.99/month or $49.99/year
Indie $9.99/month or $99.99/year
Enterprise $79.99/month or $799.99/year
Conclusion: Find out if GameMaker is the right game engine for you
In conclusion, if you want to create 2D games with ease and have a wide range of tools at your disposal, GameMaker is likely the game engine for you. With its simple drag-and-drop interface and its easy-to-learn GML scripting language, GameMaker can help you create the game of your dreams. So what are you waiting for? Get started today and see what you can create!